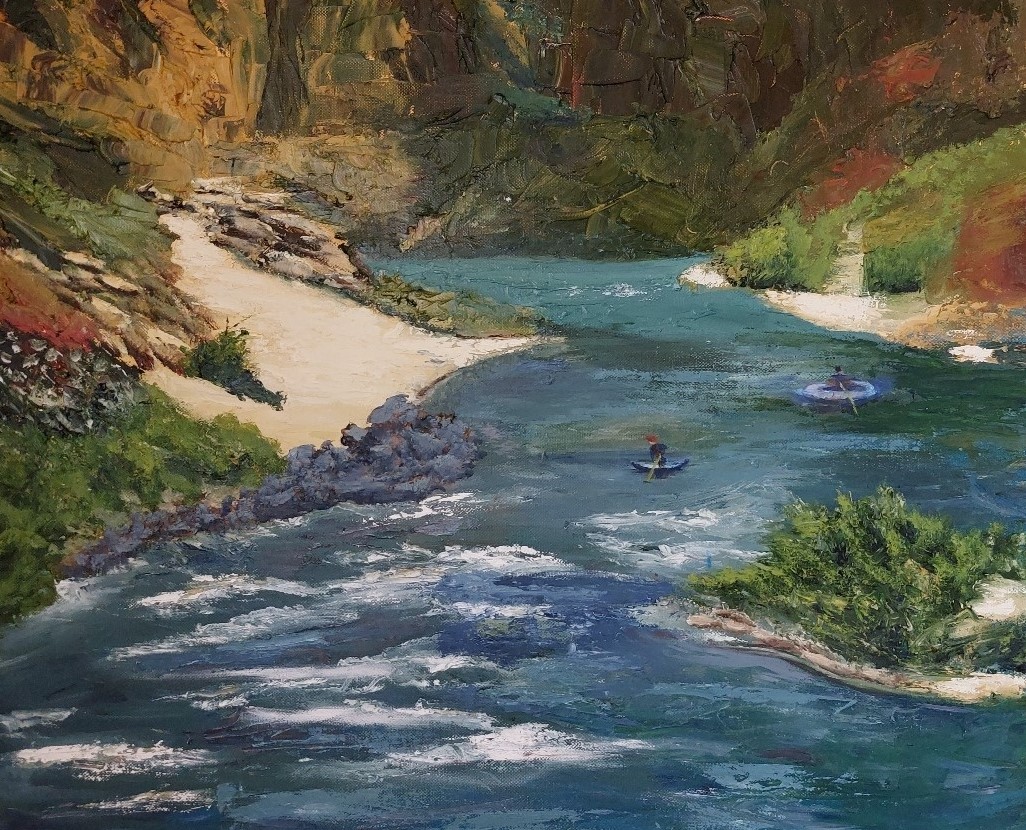 Event details
Tuesday | January 24, 2023 to Tuesday | February 28, 2023
9:00 am - 5:00 pm
1301 Greene Street, Augusta, GA
706-826-4700
Art Reception Opening: Tuesday, January 24, 4-6 PM in the Great Hall
Exhibition in the Art Hall: January 24 – February 28, 2023
Mary Madeline Harrison started painting at a later age when she became too handicapped to continue athletic activities. Painting in multimedia afforded the exploration of a completely different path.
Del Jordan's love of art started about 40 years ago. However he did not start painting until about nine years ago. A lot of his painting has been from photos he has taken through the years.  He loves to paint almost anything but acrylic is his choice of medium since it dries much faster than oil.
Mary K. Rufo began painting as a hobby after retirement and audited drawing classes at Augusta University. She soon joined other seniors with similar interests and painted with them weekly. After gaining experience drawing children and developing perspectives of the human body, animals, and objects, she find excitement in using various media and colors to express what she perceives.
Nancy Tokarska has been painting for over 40 years, starting in acrylics and then oils. She finds inspiration from nature but also enjoys abstracts.