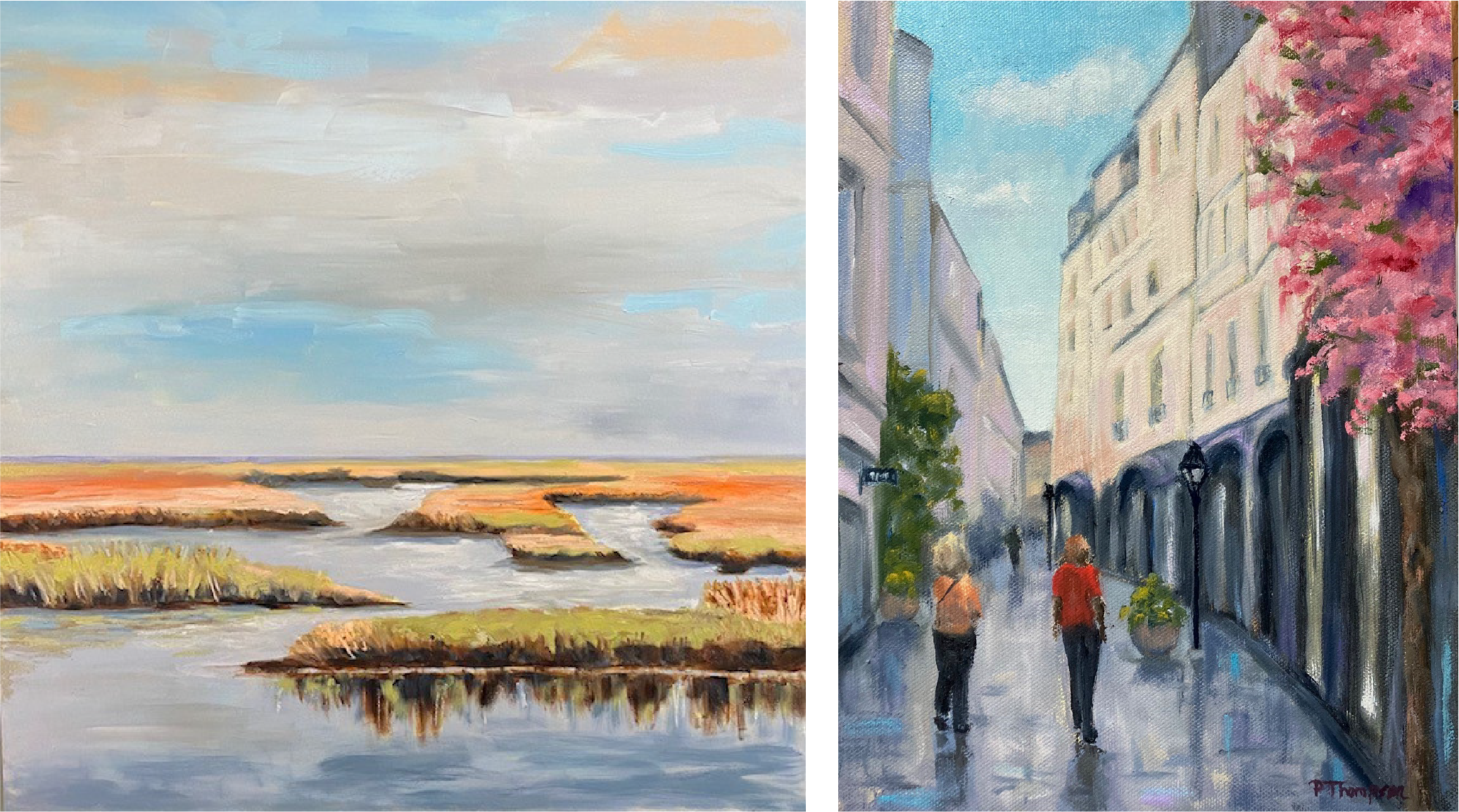 Event details
November 2, 2023
5:00 pm - 7:00 pm
1301 Greene Street, Augusta, Georgia
7068264700
Art Reception Opening: Thursday, November 2, 5-7 PM in the Great Hall
Exhibition in the Art Hall: November 3 – December 22, 2023
Artists: Jessica Graham & Pam Thompson
Jessica Graham Bio:
I am a mother of two special kids, and a wife of a very supportive husband. My education was at UNC Greensboro. I have a BS in Interior Design and a Minor in Art. I enjoyed working in ceramics, and learning about color theory, as well as photography.
I began painting a few years ago when my children were younger and discovered that I loved it! My mother is an incredible artist and has worked on her art all her life! Now we are enjoying our painting together!
I started with abstracts, and I later expanded to abstract/realism. I love painting landscapes, angels, and flowers in addition to abstracts…but am always open to new challenges!
I find it very therapeutic to lose myself in painting, whether it is Plein air or in the studio.
"To capture the essence of a subject, but leaving out the obvious. I continually strive for softer edges, luminous layers, and less details instead of more. Abstract realism gives wings to the viewer's imagination, and I love the challenge of deconstructing the image to its most simplistic form."
Pam Thompson Bio:
After a brief career in corporate finance and then years of being a stay-at-home mom, Augusta artist Pam Thompson found a passion for painting. Pam paints out of her love for color and beauty and feels that creating art is a means of connecting with the Creator. She uses acrylics and oils, with a focus on capturing the essence of nature's splendor and relaying a sense of peace and joy. Although much of her art is traditional, she also enjoys the freedom of expressionistic works.
Pam has exhibited at many venues in the CSRA and has received a number of awards. Her paintings may be found in homes across the region. She is a member of the Mascaro Art Group. You can learn more about Pam and her work at pamthompsonart.com.