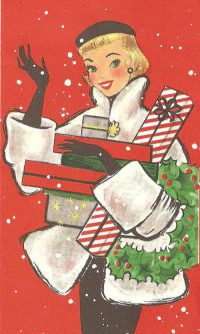 Event details
Thursday | November 18, 2021
10:00 am - 2:00 pm
1301 Greene Street, Augusta
706-826-4700
Sacred Heart Holiday Market
Thursday, November 18, 2021
10:00 am – 2:00 pm, Sacred Heart Great Hall
Free Admission & Gift Wrap • Enter at Greene Street • Elevator access available upon request
Social distancing & masks optional unless mandated
Discover unique gifts, holiday décor, beautiful art, special guests & homemade treats from the Guild Bake Sale!
10:00 am – 2:00 pm, Great Hall Special Guests include:
• Buona Caffe Complimentary Coffee Bar
• Pop-Up Vendors
Augusta Training Shop
Buona Caffe
Haute Doughnuts
Hilltop Embroidery Shoppe
JW Wood Creations
Paws and Claws Pet Bakery
Raynell Farms
Senn Designs
11:00 am: Delectable Bites for the Holidays
Cal Berry, Berry's Catering & Floral
12:00 pm: Fashion Show & Lunch
Lisa McCollum featuring fashions from Dillard's
To pre-order a $10 boxed lunch, call 706-826-4700.
1:00 pm: Ringing in the Holiday Season…with Flowers
Brent Slagle , Flowers on Broad
Watch our WRDW Ad Here!
706-826-4700 or www.sacredheartaugusta.org
1301 Greene Street, Augusta, GA