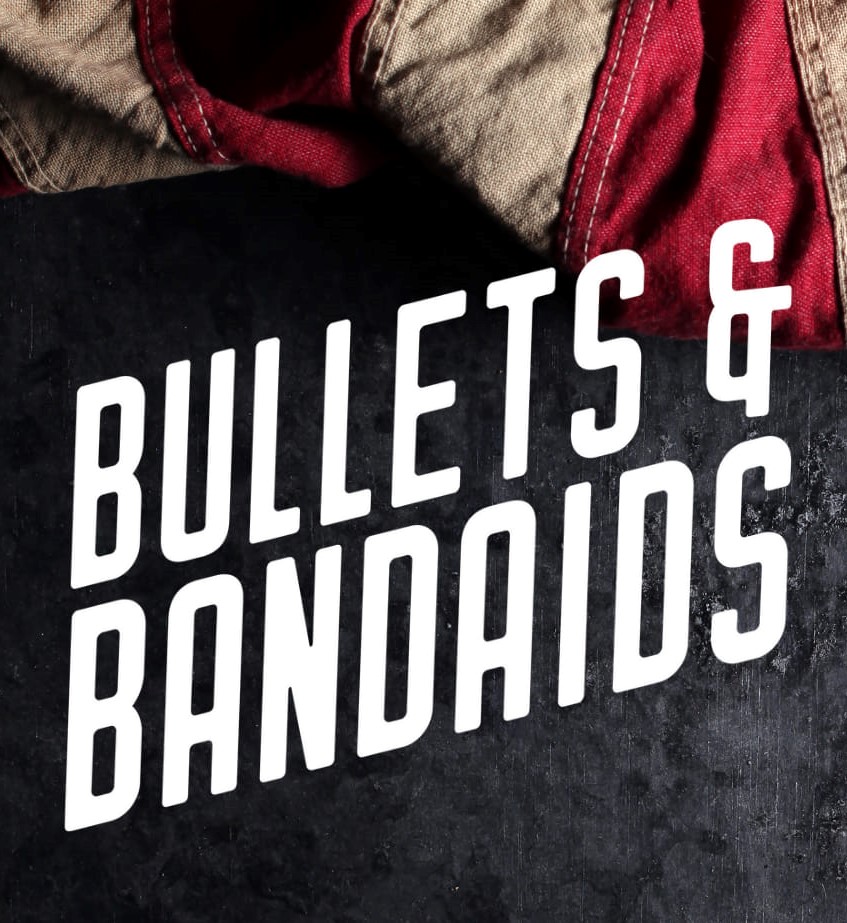 Event details
Wednesday | February 22, 2023 to Thursday | February 23, 2023
5:00 pm - 9:00 pm
1301 Greene Street
7068264700
The 2023 Bullets and Bandaids Volume 4 "The Next Step" tour is coming to Sacred Heart Cultural Center. Mark your calendars!
Bullets and Bandaids matches veterans with writers and artists to tell their stories through original collaborative artwork, presented in a touring art and storytelling experience.
"Our mission is to bring about social cohesion between veterans and civilians through a collaborative art project. By blurring the line between these participants, we can underscore that we are all in this together, sharing our lives and humanity, regardless of our past experiences."
This is a 2-night event, tickets are $10.