2021 Festival Dates
Garden Tea
Sunday, April 18
Gardens Open at 4:00 pm
Garden Preview Party
Thur. April 22, 6:00 - 9:00 pm
Garden Festival Hours
Fri., April 23, 9 am-5 pm
Sat., April 24, 9 am-5 pm
Garden Tour
Fri., April 23, 12 pm-5 pm
Sat., April 24, 12 pm-5 pm
Garden Speaker Times
Fri., April 23
9:30 am, 11:00 am
Sat. April 24
9:30 am, 11:00 am, 12:30 pm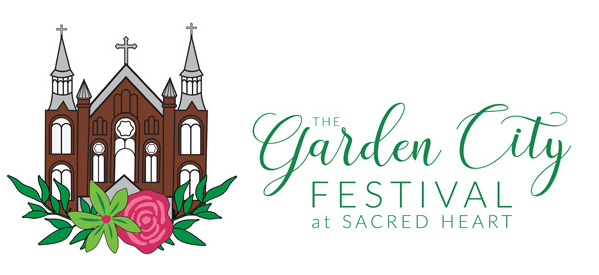 The Garden City Festival at Sacred Heart is a Southeast Tourism Society Top 20 Event held in Augusta, GA in April. This popular event features a Tea in a private garden, a Preview Party, Floral & landscape exhibits, numerous speakers, private Garden Tours and an expanded Garden Vendor Market. Features in 2021 include Seedling Saturday, Butterfly House, Friday Night Party in association with Pop Up Augusta, multiple pop up demos and MORE! Patrons will revel in a bigger and more exciting festival that has something for everyone in the family! CLICK to watch videos from previous Garden Festivals.
Become a Sponsor
Be part of the Festival and the history of Sacred Heart through the support of the Garden Festival.
The popular historic structure endures as an architectural masterpiece, listed on the National Register of Historic Places and as a thriving cultural center. This would not be possible without the financial proceeds from our supporters, which not only benefit the preservation of Sacred Heart, but also directly impact the availability of educational programs, cultural events and visitor experiences.